Back
DVSA new regulations about connected MOT Equipment




From 1st May 2021, any MOT centres will now require connected emissions units.
DVSA Introduces Connected Emissions : exhaust gas analysers and diesel smoke meters will be able to connect directly to the MOT testing service to record MOT test results.
Test results will be automatically transferred without intervention from the tester.

MOT testing become faster and the operator avoid human entry errors.

Who the rules apply to
• Gas Analysers & Smoke Meters
• MOT centres who are :
• opening a new MOT centre
• reopening a closed MOT centre
• replacing emissions testing equipment
• changing ownership or authorised examiner
Read the full DVSA publication

How to connected equipment
You will have to install a software, register to the MOT testing service, and then ask for your personnal key to connect to equipment.
Read more

Capelec connected equipment
Capelec MOT equipment are certified connected by approved by DVSA.
Make faster testing and avoid data entry errors by auto recording results with Capelec emission equipment.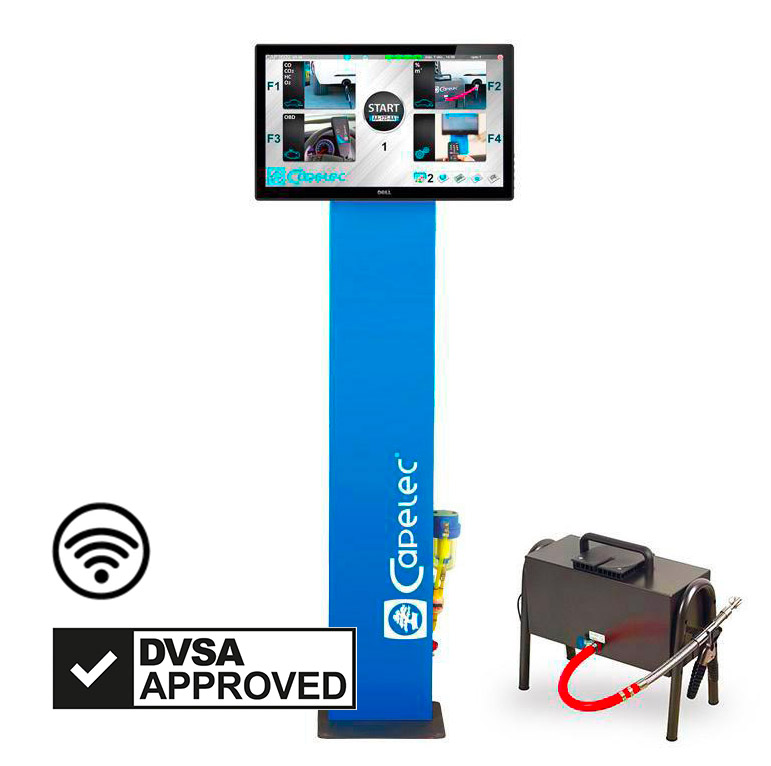 Combined exhaust analyser
CAP3600 GO
Gas Analyser & Diesel Smoke Meter
Remote control
23" - 27'' touchscreen
Wireless connexion smokemeter
4 gas analyser : CO, CO2, HC, O2
Why connectivity ? Learn more about MOT connected equipment