Back
Particle measurement, choosing the right technology





Capelec has developed a technology for its new CAP3070 PN particle counter that is less complex and less costly than other proposed measurement methods. It guarantees reliable results and rapid measurement.
TECHNOLOGY ADAPTED FOR INTENSIVE USE in PTI
CAP3070 PN Counter is fast and robust, designed to last over time.

It is not sensitive to repeated handling and vibrations, and therefore resists prolonged use. Moreover, the measurement is carried out in less than 30 seconds, for greater efficiency and productivity.

The CAP3070 PN meter is simple and intuitive to use, and can be controlled from any terminal (computer, tablet, smartphone) with Windows or Android.
Designed to relieve the operators and preserve the engines, it is carried out at idle, without acceleration. Capelec PN Counter is therefore less noisy and less polluting than a traditional method.
 
It is compatible with the entire Capelec range: CAP3070 PNC is available as an extension to your existing Capelec transmission equipment and as a stand-alone version.
Reduced maintenance and operating costs
In combination with a patented architecture, the Capelec PN Counter is free of clogging. This provides a major advantage in terms of operating costs, as it does not generate any maintenance costs.
Thanks to the straight-through design, there is no risk of clogging the filter or the pump and the sensor remains clean throughout its operation. The smoke particles are sucked in by the Venturi effect through a clean air flow and electrostatically charged at the sensor inlet. The concentration of the charged particles is measured as they leave the sensor.
Reduced maintenance and consumable costs:
    • The sensor remains clean due to the clean air flow
    • No clogging of the filter or pump
    • No flammable operating fluids
    • No dilution
    • No compressed air required.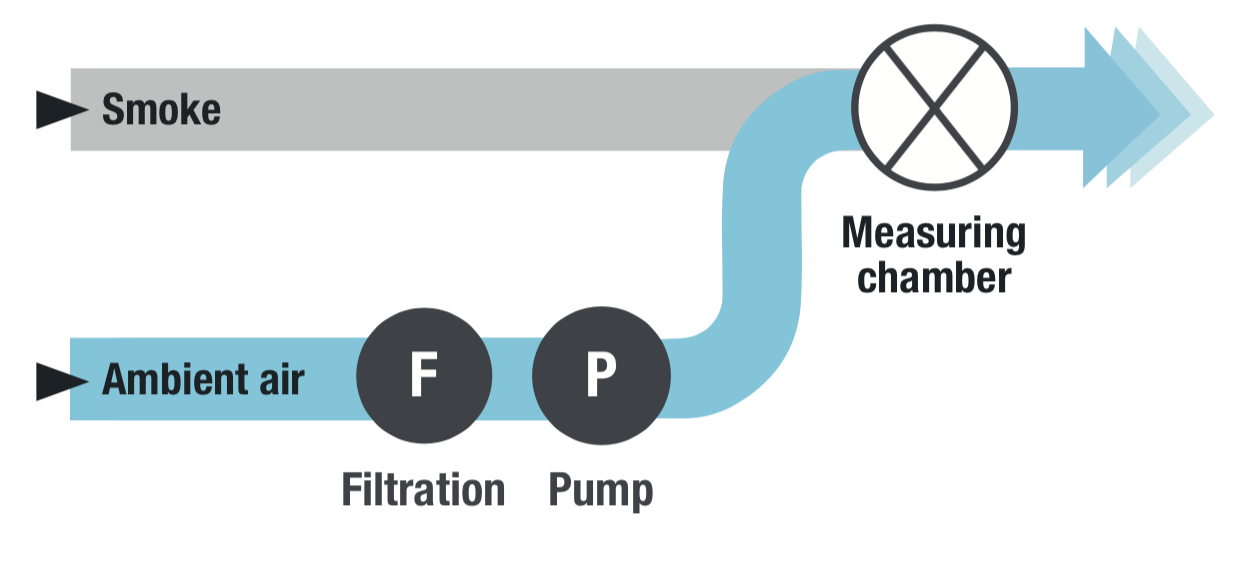 Extended Diffusuin Charging (Ext DC) technology : for a higher precision
DC or CPC technology ?
EXTENDED DC technology : HIGHER ACCURACY OF MEASUREMENT
The G2 sensor from PEGASOR uses a wide dynamic measuring range for the measurement, which allows much more accurate results with the same sample size.
The Extended Diffusion Charging (Ext DC) technology avoids measurement deviations that can sometimes be caused by dilution (a method used by the CPC technology).
Learn more about the CAP3070 PN