Garage equipment
A wide range of models and variants for repair shops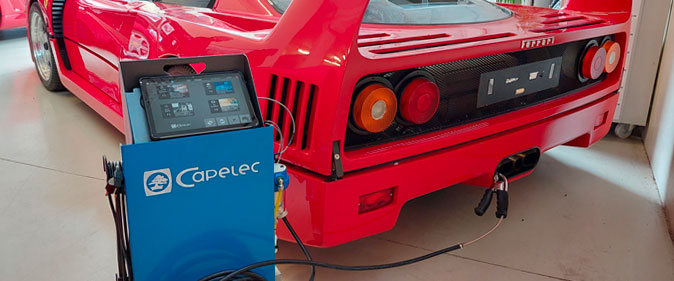 Emission inspection
The WH range is designed for workshop operation : multi-gas analysers and opacimeters ensure fast and supervised measurement. Thanks to their accuracy, they can carry out an expert analysis of combustion (petrol or diesel).
Combined units : gas analysers & opacimeters
See the range
Brake testers
Roller brake testers are suitable for all civil frames. They are robust and easy to use thanks to their design and ergonomics (remote control, touch screen).
Discover the range
PRODUCTION
The quality system is both demanding (ISO 9001) and efficient. An end-of-line verification system checks and validates the process.
service & MAINTENANCE
Close to the users, the network of qualified service providers ensures preventive and daily maintenance. If necessary, it is supported by the team of hotliner experts.
Workshop combined station
Workshop headlight tester
You have a project ?

We support you in your PTI or Workshop project. Contact us for more information about opening a new center.