Back
New requirement for the PTI in SWITZERLAND



Switzerland adapts its Emission Testing method

Last week, the Federal Roads Office (OFROU) formalized the introduction of the PN measurement for Periodical Technical Inspection.
« Bern, 28.02.2022 - Fine dust is harmful to health. Exhaust gas regulations are intended to reduce this type of pollution. However, recent studies have shown that the current measuring procedures are not precise enough to detect all defective particle filters. DETEC has therefore decided that a new measurement method will be introduced on January 1, 2023. » Read the OFROU press release

Switzerland thus becomes the 4th European country to introduce this new mandatory measure.
As of January 1st, 2023, all diesel vehicles equipped with a particulate filter must be subjected to exhaust particle measurement within PTI.
Consequently, the sector has to prepare itself for the implementation of this new process with reliable, approved and inexpensive equipment.
Productivity & Efficiency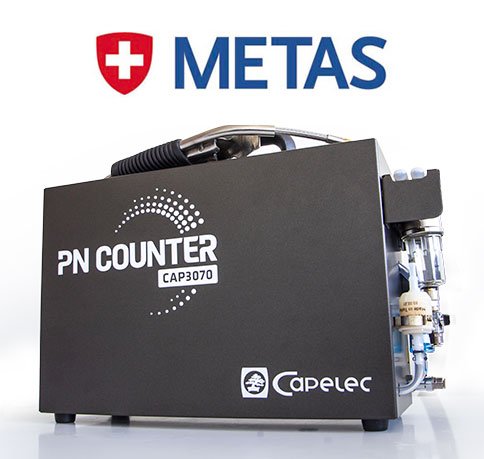 Approved by the METAS Federal Institute of Metrology, the Capelec PN Counter already meets the requirements of the Swiss market :
•    fast and precise measurement
•    economical and durable equipment
•    reduced maintenance
•    easy to implement and to use