Back
High-performance and accessible equipment for particles measurement


Capelec will present the jury for the 2021 Equipment of the Year Award with an innovative PNC cell, the CAP3070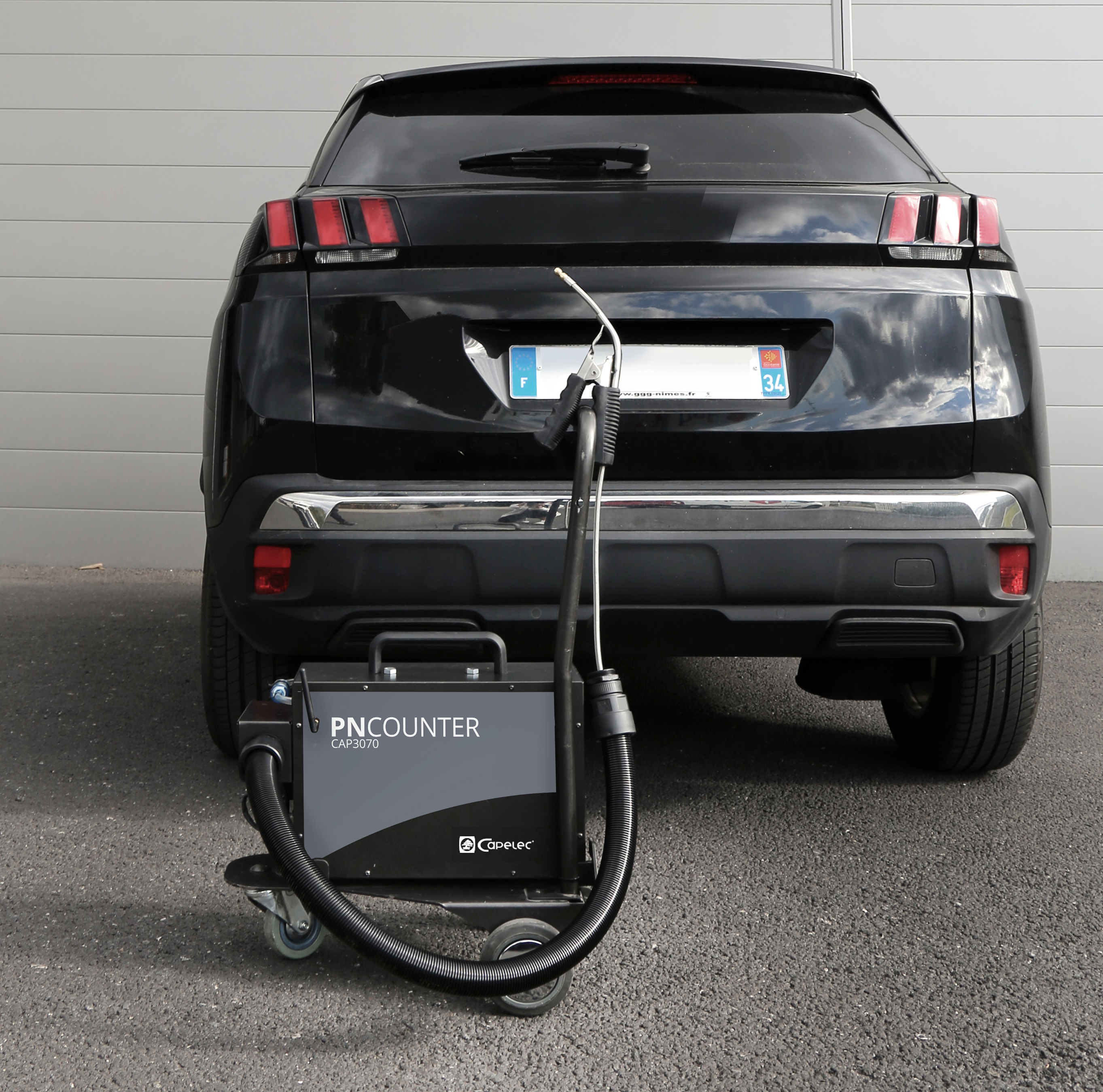 Complying with the new European requirements, CAP3070 guarantees reliable and accurate measurement. Thanks to the Extended Diffusion Charging technology, it detects nanoparticles in a range from nanometres to microns.
Do the particle filters installed in vehicles work as well as we imagine?
The good news: yes, they work extremely well. The bad news is that a significant proportion (15%) have a problem and emit up to 10,000 times more particles. The result: the particles emitted on average by the entire fleet are underestimated by a factor of 5.
Precursor European countries such as the Netherlands, Belgium, Switzerland and Germany are planning to put an end to this disorder. To do so, they need reliable, high-performance and accessible equipment: the CAP3070. Very soon the petrol (GPF) and diesel (DPF) filters will be tested and replaced. The aim is to protect the planet and extend technical inspection to the vehicle.
Thanks to a new technology, with no soot and requiring little maintenance, the CAP3070 cell opens up new fields for operators: activity, accuracy and sensitivity.
 
Easy to install
Fast and reliable testing
Low maintenance
The measurement is done at idle in less than 30 seconds without the need for free acceleration, which is polluting, noisy and stressful for the engines or the operators.

The CAP3070 uses ExtDC measuring principle without soot clogging. The straight-through design keeps the sensor clean for extended operating time.

CAP3070 interfaces with all CAPELEC emission testers. It can be used in addition to the gas analyzer and opacimeter functions, or as a stand-alone unit.