Back

WHAT IS IT ABOUT ?
Made mandatory by the European Commission since January 1st 2023, the On Board Fuel Consumption Monitoring requires the production and collection of new information on light vehicles.
WHO IS CONCERNED ?
→ The 27 European member countries are involved.
→ Automotive manufacturers must produce new information on light vehicles released since January 2021.
→ PTI centers must from now on collect new fields through a compliant and connected OBD reader : total fuel consumption, distance travelled, and more.

WHY ? WHEN ?
Administrations want to measure the average real-world CO₂ emissions each year, to assess how to limit future increase through regulatory means.
More : Transmission of new data becomes mandatory from 2023

The collection, processing and publication of OBFCM data by the European Commission is expected to begin in May 2023.
HOW TO PROCEED ?
The operation is fast and simple :
1 • The S4350 application is installed on a PC.
2 • Launch the software and then plug in the connected CAP4350 OBD.
3 • The data are collected through the OBD reader and sent to the administration in few seconds.
 DATA COLLECT BY S4350 :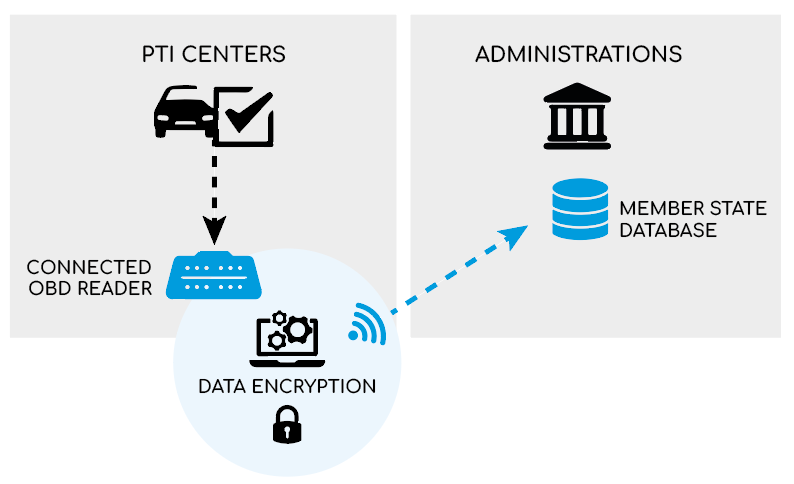 WHAT EQUIPMENT IS REQUIRED ?
OBFCM devices are mandatory, several situations are possible.
1 • You already use a Capelec connected OBD reader :
→ you just have to order the S4350 software.
2 • You do not use a Capelec equipment with a PC :
→ you can connect the OBD reader to a third party PC.
3 • You do not use a connected OBD :
→ you can order both the equipment and the software.
Capelec CAP4350 OBD reader is available in Stand alone version, or Full Emission Testing version.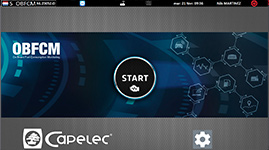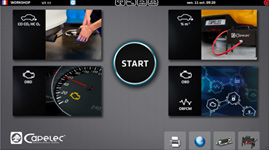 WHICH VEHICLES ARE CONCERNED ?
The requirement applies to all light vehicles with internal combustion engines or Hybrid motors, released since January 2021.
Full electric vehicles are not concerned. Standard and the communication format will vary from country to country and will need to be adapted.
CAPELEC SOLUTION - Compliant OBD reader CAP4350