Back
Introduction of particle counting


Three leading European countries

Until now, only smoke opacity and exhaust gases were measured during the emissions test of diesel vehicles. The new roadworthiness test, introduced in several EU countries, makes the measurement of particulate matter mandatory.
 
Roadworthiness test centers that wish to continue testing diesel vehicles equipped with a particulate filter now need a particulate matter meter.
The measurement of the PN is mandatory for :
The Netherlands: from Euro 5,
Germany: from Euro 6,
Belgium: from Euro 5.
The CAPELEC PN COUNTER is very easy to use.
The results are displayed in real time via Bluetooth on a laptop, a tablet or a smartphone. Procedures and results are evaluated according to country-specific guidelines.
The PN COUNTER CAPELEC is based on Extended DC technology.
The principle of Extended DC is to electrically charge the particles by the diffusion of a high density of ions. The particles are sucked in thanks to a clean air flow by Venturi effect. The passageway design keeps the sensor clean, resulting in increased uptime and reduced maintenance.
 
BENEFITS OF THE CAP3070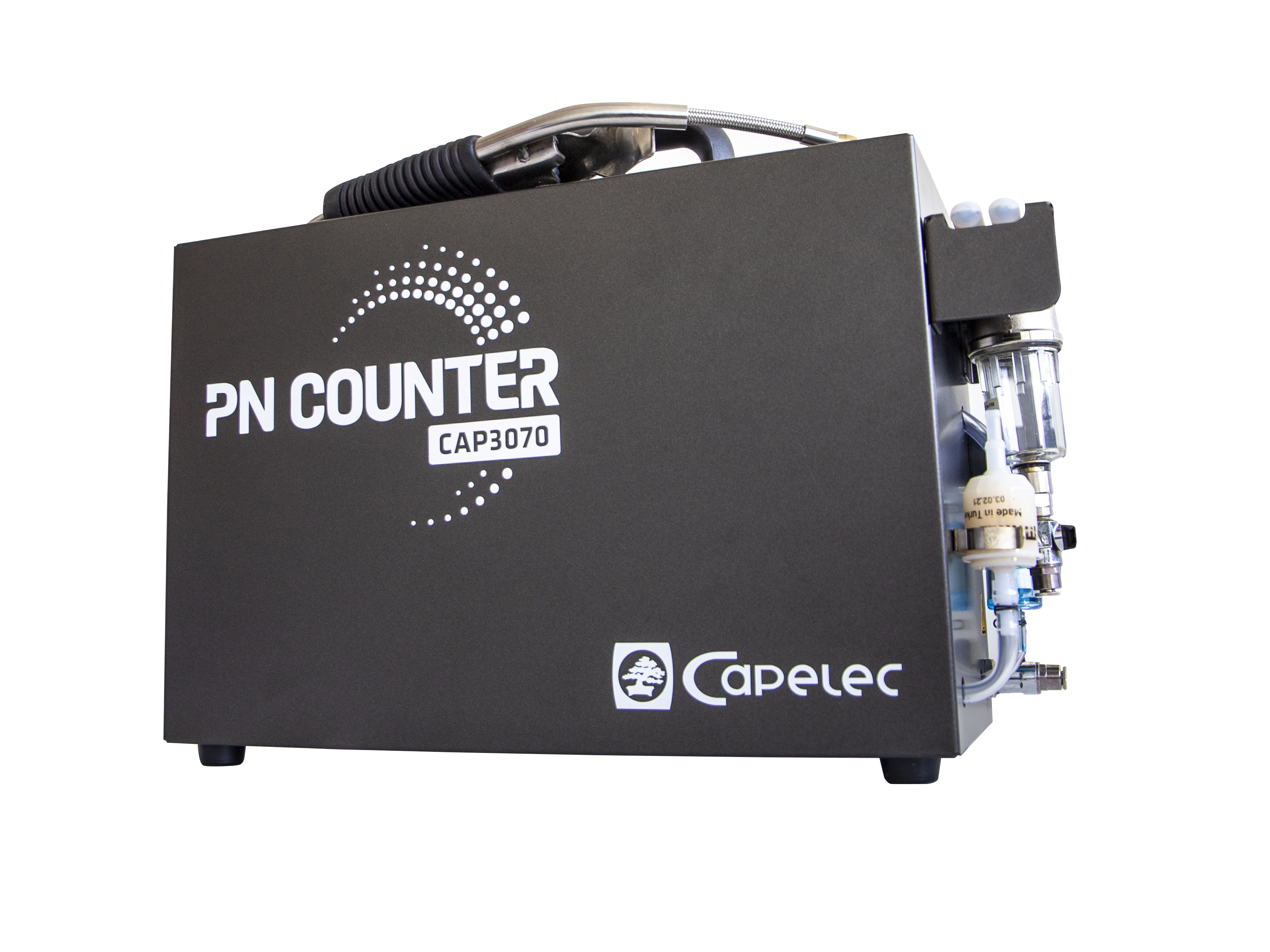 The Capelec particle measurement enables garages and technical control centers to work productively and efficiently:
•    fast measurement
•    economical and durable
•    reduced maintenance
•    easy to implement
•    easy to use.
Source : https://www.krafthand.de