Back
CAP2600 Workshop, the first expert system for headlight control


The CAP2600 Workshop® electronic headlight is a revolutionary expert system for automotive lighting control.
The CAP2600 Workshop® expert headlamp tester embeds a concentration of innovations: lighting safety diagnosis, pre- and post-diagnosis reports, multi-zone implementation and Matrix technology compatibility.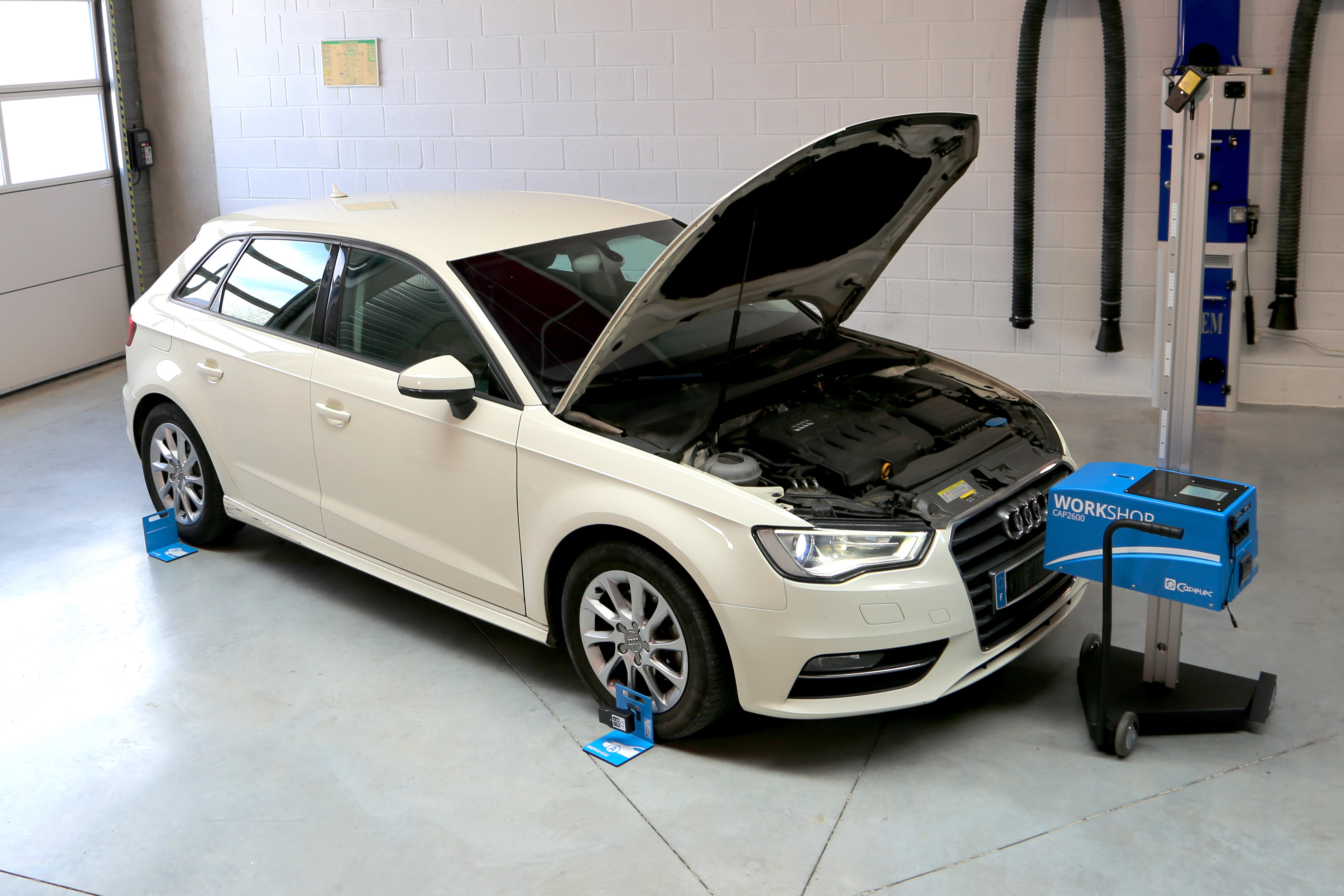 CAP2600 WORKSHOP®: THE HIGH-PERFORMANCE SOLUTION FOR WORKSHOPS.
Innovative technology for expert use compatible with Matrix technology: The advanced AFS (Advanced Frontlighting System) function allows the adjustment, calibration and parameter setting of MATRIX LED (VAG) adaptive headlights. It is associated with the manufacturer's instructions and a diagnostic tool.
Multi-zone use: the CAP2600 WORKSHOP can be used in many areas of the workshop. For greater accuracy, the Anywhere® ground irregularity compensation system is combined with the headlamp tester tilt compensation system. The Anywhere® laser device to compensate for ground irregularities is an innovative feature that can be used in all types of workshops.
Connectivity: for even more features, it can connect to an internet access. Like a Box, it can be viewed via the browser, then from a PC or smartphone. It is possible to consult the basic operations: processed vehicles, AV/AP results, report editing.
Simplified commissioning: upon delivery, commissioning is quick, without external actors.
IMPROVED DRIVER SAFETY THROUGH PROFESSIONAL LIGHTING CONTROL
Safety and compliance: the CAP2600 Workshop® secures the driver by alerting him/her about stopping distance and compliance with legislation. It guarantees the conformity of headlamps and professionalizes the lighting activity.
3 operating modes: expert, adjustment and pre-checking. The Expert mode analyses the geometry and luminous intensity, and offers a complete assessment (safety, conformity, recommendations). The adjustment mode allows the display of values and adjustment assistance. Finally, the pre-control ensures compliance with roadworthiness test standards.
Rapid implementation: deployed in minutes, the CAP2600 Workshop® establishes an expert review of dipped beam headlamps: it requires less than 7 minutes to assess safety, glare, coverage or beam imbalance conditions.
 
ADDITIONAL SERVICES THROUGH A DETAILED DIAGNOSIS
Before / After report: in a few minutes the diagnosis of the dipped beam headlamps is carried out and restored in a detailed report. It presents the repairer and the driver with an advanced state: is the lighting optimal? Dangerous for the driver or third party vehicles?
The A4 format edition can be saved, used or distributed.
The CAP2600 WORKSHOP was selected for the 2019 Equipment of the Year Award.