Back
Are you well prepared for MOT test rush ?




After a six-month MOT exemption granted in response to the pandemic, millions of vehicles will need their vehicle inspection in Autumn. More than five and a half million drivers would have delayed their review during the crisis.

Therefore, the government expects twice the usual demand for this period.
Is your equipment ready ?
Will it cope well with the surging demand ?
The increase in MOT test demand will be significant. It is important for garages owners to be well prepared, both with a ready team and with a reliable testing equipment. They must audit their own testing equipment to avoid breakdowns and inconveniences during this critical period.

To increase their daily testing capacity, workshops should think about replacing old equipment or acquiring a new one, faster and adapted to the rush situation.
Capelec robust and reliable MOT connected equipment
Capelec equipment are certified connected and approved by DVSA. Connected equipment allows a consequent time saving by auto recording tests and results. Tests carried out are more accurate and connected equipment are complying to the latest vehicle's technologies.

Make faster testing and avoid data entry errors by auto recording results with Capelec MOT equipment.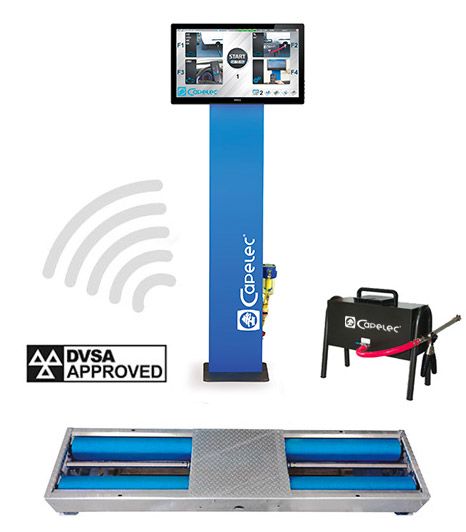 Why connectivity ? Learn more about MOT connected equipment