Back
DEELTJESMETING, DE JUISTE TECHNOLOGIE KIEZEN





Capelec heeft voor haar nieuwe deeltjesteller CAP3070 PN een technologie ontwikkeld die minder complex en minder duur is dan andere meetmethoden op de markt. Deze technologie zorgt voor betrouwbare resultaten en snelle metingen.
TECHNOLOGIE AANGEPAST VOOR INTENSIEF GEBRUIK van DE apk-keuring
De CAP3070 PN-deeltjesteller is snel en robuust, ontworpen om lang mee te gaan.

Hij is niet gevoelig voor herhaalde handelingen en trillingen en is zo bestand tegen langdurig gebruik. Meer, de meting is afgerond in minder dan 30 seconden, voor meer efficiëntie en productiviteit.
De CAP3070 PN-meter is eenvoudig en intuïtief in gebruik, en kan vanaf elke terminal (computer, tablet, smartphone) met Windows of Android worden bediend.
De Capelec PN Counter voert de meting uit bij stationair toerental, zonder versnelling, ontworpen om de operatoren te ontlasten en de motoren te beschermen. Het is dus minder lawaaierig en minder vervuilend dan een conventioneel toestel.
Het is compatibel met de hele Capelec-reeks.
De CAP3070 deeltjesteller is verkrijgbaar als uitbreiding op uw bestaande Capelec emissie apparatuur en als standalone uitvoering.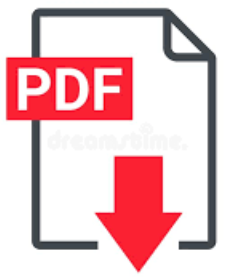 Download actieblad
LAGERE ONDERHOUDS- EN WERKINGSKOSTEN
De technologie van de Capelec PN meter is uitgerust met een gepatenteerde architectuur dat verstoppingen vermijdt. Dit biedt een groot voordeel voor de werkingskosten, aangezien het apparaat geen onderhoudskosten meer genereert.
Dankzij het ontwerp met directe doorstroming is het risico dat het filter of de pomp verstopt raakt zo goed als onbestaande en blijft de sensor tijdens de hele werkingsduur schoon. De uitlaatgasdeeltjes worden dus door het Venturi-effect aangezogen via een schone luchtstroom en elektrostatisch geladen aan de sensorinlaat.
 
Lage onderhoudskosten en beperkte verbruiksgoederen:
    • Sensor blijft schoon door schone luchtstroom
    • Geen verstopping van het filter of de pomp
    • Geen ontvlambare bedrijfsvloeistof
    • Geen verdunning
    • Geen perslucht nodig.

Extended DC Technologie : Hoge nauwkeurigheid
DC of CPC techniek?
EXTENDED DC techniek: HOGERE MEETNAUWKEURIGHEID
Bij metingen maakt de PEGASOR G2-sensor gebruik van een groot dynamisch meetbereik, waardoor veel nauwkeuriger resultaten kunnen worden verkregen voor een equivalent monster.
De Extended Diffusion Charging (Ext DC) technologie voorkomt meetafwijkingen die soms kunnen worden veroorzaakt door verdunning (de methode die wordt gebruikt bij CPC-technologie).